Adblock Plus Premium takes your online experience and customization to the next level!
With our Distraction Control option, you are able to block annoying distractions like site notifications, floating videos, and newsletter pop-ups. You can even ignore survey requests. To learn more about Distraction Control, we would recommend checking out this article.
We also now have the option to block Cookie notifications. Selecting this option simply removes the notification from appearing.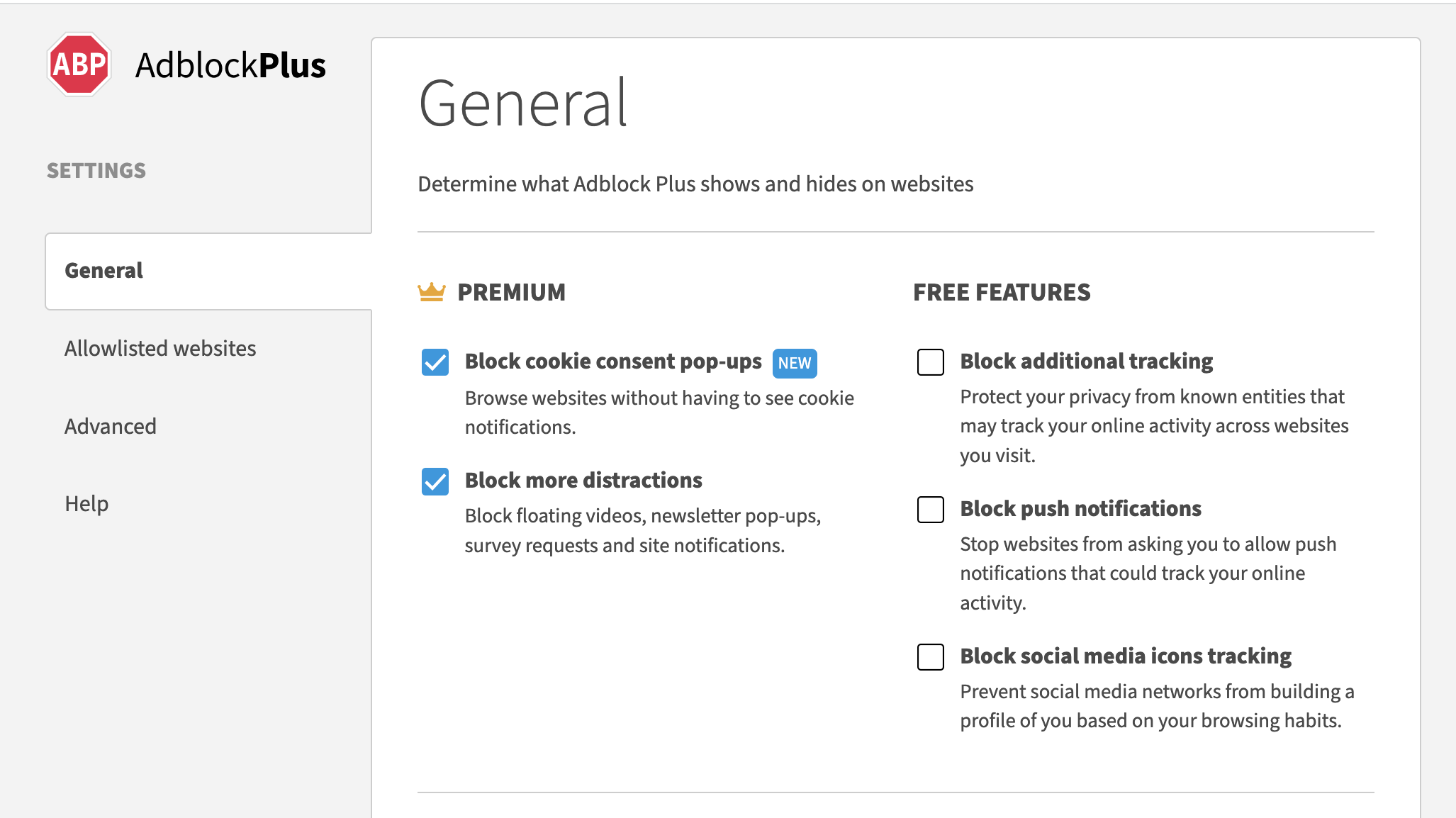 If you upgrade, you will also not see our contribution page when we update the extension. It is important to note that Adblock Plus Premium does not offer better ad blocking. Ad blocking is free and it will remain that way!
You can get these benefits and support our work for less than cup of coffee! If you are interested, you can check how to upgrade to Premium here: How do I unlock Premium? To check our pricing, you can take a look at our enrollment page.
With just one subscription, you can also redeem Adblock Plus Premium in as many browsers and computers as you'd like!
Important
Adblock Plus Premium is only available on desktop versions of Chrome, Firefox, and Edge. We do not support Safari or any mobile devices.
We are also not yet available for users located in France and Germany.