We are excited to announce our latest Adblock Plus Premium feature: Block cookie consent pop-ups. Many users have reached out to us over the years about distracting cookie pop-ups like this:
Although cookies have now become an important part of the modern browser, we know these pop-ups interrupt your browsing and can be quite an annoyance. With the block cookie consent pop-ups feature, you'll be able to browse any website without ever seeing these annoying cookie notifications. To learn more about cookies and how they work check out our blog post.
Does this mean I'm consenting to cookies?
Blocking the cookie consent notification means the pop-up will simply be hidden. We'll reject any cookies that we can on your behalf, and we'll only accept those that are required for to access the website.
You can change this at any time by unchecking the checkbox.
How to enable the Block cookie consent pop-ups feature
If you haven't already, make sure Adblock Plus is installed and you've unlocked your Premium upgrade.
Click on the ABP toolbar icon (if you don't see the icon, learn how to pin it to your toolbar here).
Click the gear symbol.
On the General tab, select the Block cookie consent pop-ups option.
Click Ok, got it on the dialogue box that appears.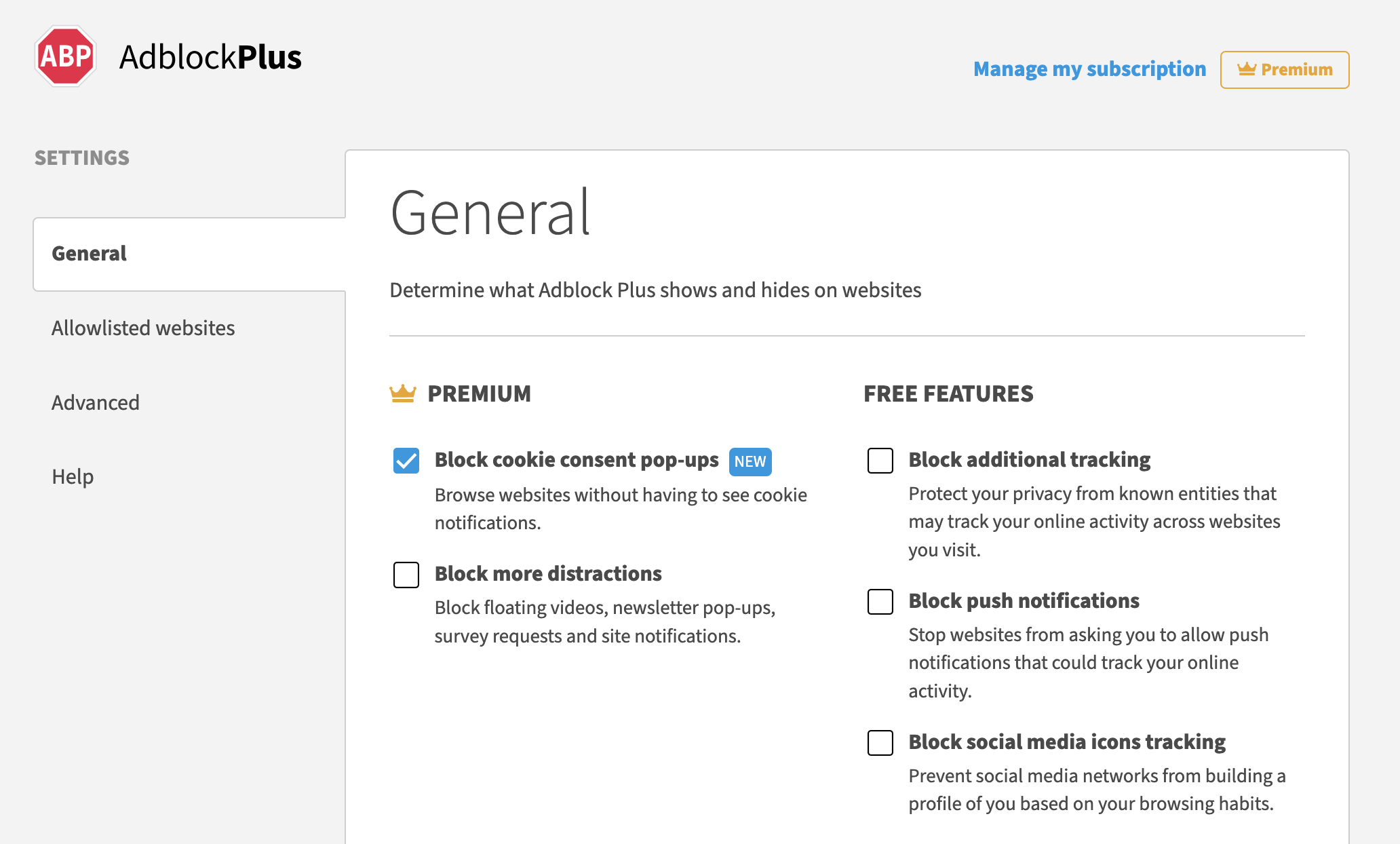 If this article isn't helpful, before reviewing it, please reach out to us and let us know why so we can improve it!